Dear Valued Lawyers Mutual Policyholder:
This year marks the fifth time that I've had the privilege of writing this letter, and I am pleased to report that 2013 was another very successful year for Lawyers Mutual. While our financials reflect a very solid financial year, there is much, much more to our story than numbers. Our success is due primarily to two critical components – your unwavering loyalty and the passion of your board and staff for serving you, our policyholders. Without those components, there would be no Lawyers Mutual.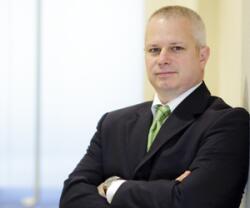 Strong underwriting and investment performance in 2013 enabled us to add over $8 million to policyholder surplus, bringing it to nearly $59 million, representing just over a 16% increase from year-end 2012. Why is policyholder surplus growth important? Because it provides protection from future uncertainties and helps ensure that we'll be here whenever you may need us.  
Our strong financial performance and policyholder surplus growth also enabled us to increase our policyholder dividend by just over 25%, to approximately $1.28 million, up from approximately $1 million in 2012. This dividend represents 7.5% of the final premium paid on your 2013 policy and will be paid in 2014 upon expiration of that policy.  With this latest dividend, we will have returned $3.28 million to policyholders over the past three years.   
As a mutual insurance company, we are owned by you, our loyal policyholders. We are committed to serving your interests, whether it be through returning capital in the form of dividends, providing personal service that is second to none or defending a claim made against you. We are also committed to building lasting relationships with you based on openness, honesty and understanding your practice.  I hope that your experiences with us reflect these commitments.
Thank you for your business and loyalty.