The Changing Landscape of Websites and ADA Compliance
When the Americans with Disabilities Act (ADA) became law in 1990, you and your law firm promptly took action.  You assessed hiring practices to comply with Section I related to employment.  You hired a general contractor to ensure that your parking lot, elevator and office were accessible to persons with disabilities.  You notified your website designer and IT department of the Act's mandates to ensure that your website was accessible to persons of disabilities.
            Wait, go back to that last point – the ADA applies to websites?
The basic tenets of the Act are familiar -- protect the rights of individuals with disabilities.  Title I of the Act applies to employment.  Title II applies to government agencies.  Title III applies to places of public accommodation such as restaurants, hotels, doctors' offices, pharmacies and retail stores. 
Title III compliance has historically focused on physical space, and for good reason.  In 1990, the World Wide Web as we know it did not exist.  As the Internet became more important in our daily lives, the Department of Justice, which is tasked with enforcement of the Act, began to forecast that the Act is applicable to websites as well as physical space. 
In 2003, DOJ issued a technical assistance document setting forth a voluntary action plan for achieving website compliance.[1]  Additional recommendations were added by the DOJ in May of 2007.  In July of 2010, the DOJ published advanced notice of proposed rulemaking.  The official summary states "The Department of Justice is considering revising the regulations implementing Title III of the ADA in order to establish requirements for making the goods, services, facilities, privileges, accommodations, or advantages offered by public accommodations via the Internet, specifically as placed on the World Wide Web, accessible to individuals with disabilities."[2] 
This language suggests that the Act as it currently exists does not definitively apply to websites.  A study of the Act reveals that the ADA also lacks guidance for achieving website compliance.  Following the notice of rulemaking issued in 2010, the DOJ forecasted that guidelines for website compliance would be issued by the end of 2015.  That plan did not come to fruition.  In November 2015, the DOJ announced its intention to promulgate official guidelines for websites operated by government agencies in 2017 and for all private business websites in 2018.     
Despite there being no clear guidance in the Act itself, several federal circuit courts, including the First, Third and Seventh Circuits, have ruled that the provisions of the ADA do apply to websites and have affirmed penalties against non-compliant businesses.  Other courts, including the Sixth, Ninth and Eleventh Circuits, have either held that the Act did not apply to websites or there was no nexus between a business' website and accommodations applicable to a business' physical location.  The Fourth Circuit has not addressed this issue. 
Most of these cases were instituted by individuals or special interest groups, who are limited to injunctive relief, costs and attorney's fees.  The DOJ, whose enforcement rights include the right to assess penalties, has intervened in several actions with the express purpose of signaling its belief that the ADA does apply to websites.
But let's bring this back to you and your firm.  Under the current scenario, why should you do anything now?  At least two significant reasons exist:  First, the American Bar Association recently conducted a webinar on this topic in which a DOJ attorney confirmed that the Department considers the Web Content Accessibility Guidelines (WCAG) 2.0 a reasonable guideline for achieving website compliance now.  The DOJ attorney also affirmatively stated that law firm websites have the same duty to comply as other businesses.  Second, it is a matter of business survival. You want to meet the needs of your existing clients and encourage potential clients to entrust their matters to you.  Are you achieving these goals if your website is not accessible to all?
---
About the Author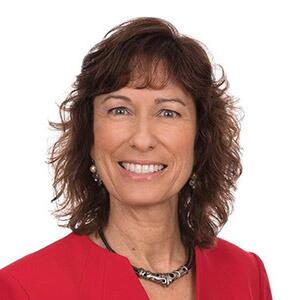 Dana H. Hoffman
Dana Hoffman is a litigator, advisor and defender of the transportation, long term care and electric industries. As a litigation team member at Young Moore and Henderson since 1990, Dana has evolved her law practice from the defense of automobile cases for insurance companies to complex defense litigation for motor carriers, nursing homes, and rural electric cooperatives. Dana enjoys planning her professional and personal lives and she hopes this article encourages you to do the same.
Read More by Dana >