Netflix Murder Series Turns UNC Law Grad Into a Rock Star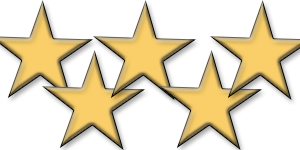 The Netflix documentary "Making a Murderer" has become an international sensation.
Fans from New York to New Zealand are binge-watching the 10-part series. Dozens of websites and Facebook pages pore over every tiny nuance of the complex case.
And defense lawyers Dean Strang and Jerome Buting – a graduate of UNC Law School – have become mega-celebrities. Their faces appear on t-shirts. Their Internet memes are viral. They are besieged with marriage proposals from total strangers.
We should all have such problems.
Innocence Project Poster Boy
Making a Murderer, which debuted in December, follows the saga of Steven Avery of Wisconsin. He served 18 years in prison for sexual assault and attempted murder before being freed in 2003 with the help of the Innocence Project, which used DNA evidence to exonerate him.
Two years later, however, he was arrested again and subsequently convicted for the murder of another woman.
The series is a slow burn. That's one reason it's so compelling. Filmed over the course of 10 years, the narrative jumps back and forth from New York City to Wisconsin. And its popularity – ratings have gone through the roof – has exceeded its creators' wildest expectations.
Viewers worldwide are so engrossed they've formed fan clubs and discussion groups. Many have also become Avery's advocates. A grass-roots petition to pardon him – which collected more than 128,000 signatures – was sent to President Obama, who said he had no authority to act in the state matter.
Real-life Atticus Finch
Perhaps most surprisingly, the series has transformed the two lead defense lawyers into rock stars - even sex symbols.  Adoring fans send love letters. Tickets to their speaking engagements sell out in minutes. Entrepreneurs peddle clothes, coffee mugs and computer screen-savers adorned with their images.
Some bloggers have found Strang and Buting – portrayed as loyal, diligent and dogged – so inspiring that they're now considering law school themselves. Others say the intrepid lawyers are modern versions of Atticus Finch.
Meanwhile, Buting is enjoying his moment in the sun.
"It's a worldwide phenomenon," he told the Daily Tar Heel. "I've been contacted from South Africa to the U.K. to Australia and New Zealand and almost everything in between. As soon as I got off the plane, people started approaching me and introducing themselves and asking for selfies."
Sources: