Is Burnout Affecting Your Bottom Line?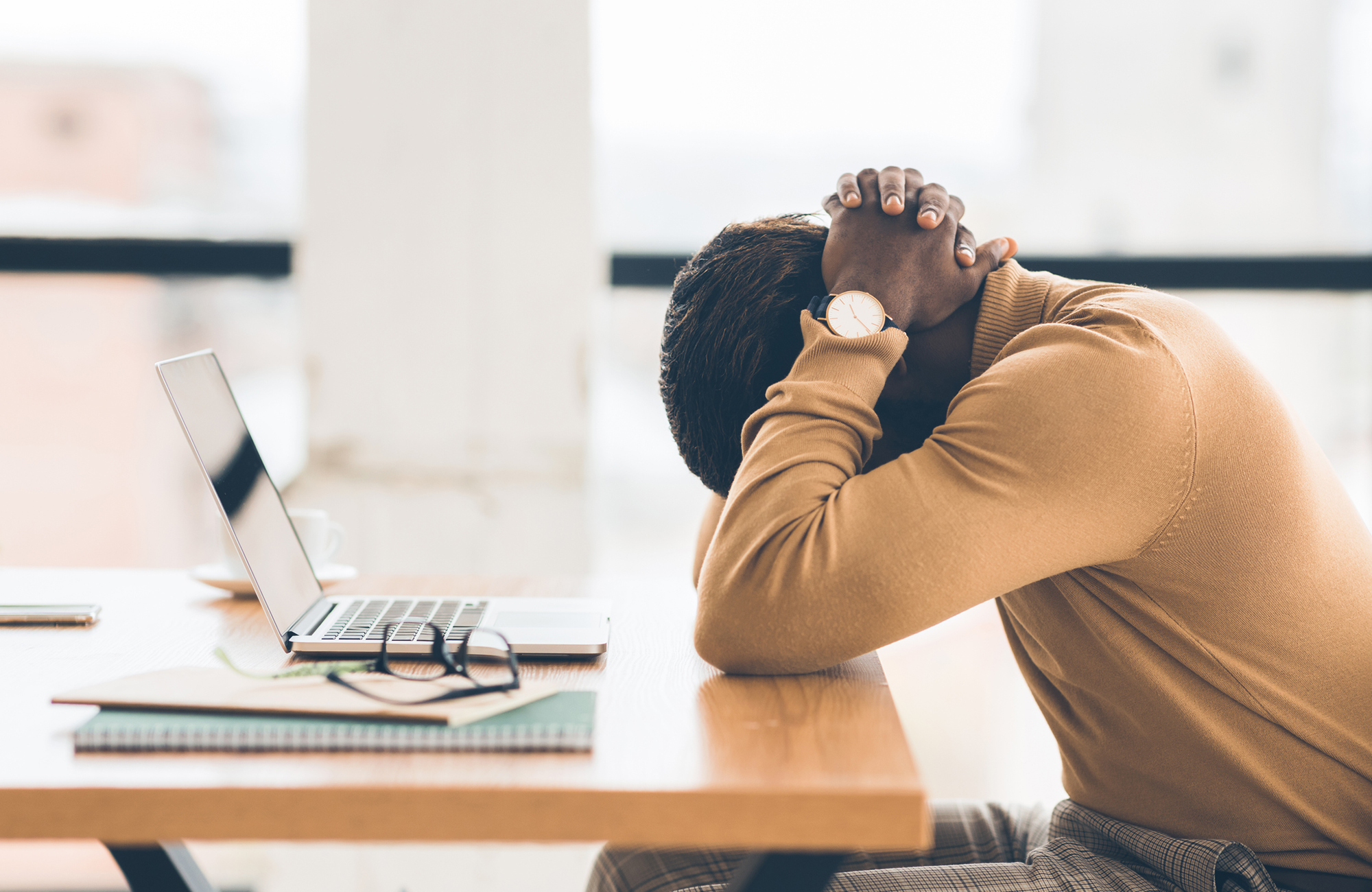 Burnout doesn't just sap energy from your law practice, it also hurts your bottom line.
But if you understand the most common causes of burnout, you can be proactive in preventing it.
"Burnout [is] characterized by three dimensions: feelings of energy depletion or exhaustion, increased mental distance from one's job or feelings of negativism or cynicism related to one's job, and reduced professional efficacy," says this report from the World Health Organization.
Nearly three in five employees worldwide experience signs of work-related burnout, according to the American Psychological Association's Work and Well-Being Study, costing the global economy as much as $500 billion each year.
Burnout manifests in the following ways, the APA found:
Lack of interest, motivation, or energy (26 percent)
Lack of effort at work (19 percent)
Cognitive exhaustion (36 percent)
Physical fatigue (44 percent)
Why choose Lawyers Mutual for your financial protection? One reason is experience. Lawyers Mutual has been in business since 1977 and insures more than 8000 lawyers in North Carolina. We've been providing continuous protection from professional liability to NC lawyers longer than any other insurance company. Another reason is stability. The company's financial strength is absolute. Since 1999, Lawyers Mutual has paid dividends fourteen times, with more than $8 million dollars returned to policyholders since 2011. Want even more reasons? Visit our website, give us a call, or ask a colleague why Lawyers Mutual is the smart choice for liability coverage.
Top Causes of Employee Burnout
The most frequent cause of burnout is having too much work and too little time to accomplish it.
"Even high performers can sometimes feel overwhelmed," according to business writer Emily Heaslip for the U.S. Chamber of Commerce. "Too big a workload can lead to employees making errors, missing deadlines, and having low morale. Avoid over-assigning work to one team member, and keep open lines of communication so employees feel comfortable turning down too much work."
Following are three other causes of workforce burnout:
Unfair treatment. Employees who feel they are treated unfairly at work – financially, emotionally, or physically – are more than twice as likely to experience burnout, according to this Gallup poll. "One way to avoid unfair treatment is to create clear policies around employee conduct, pay, evaluations, and promotions," according to the US Chamber of Commerce. "Implement a strong no-tolerance rule for discrimination of any kind."
Lack of affirmation. Little gestures – praise at a staff meeting, a complimentary note, a kind word – go a long way.
An inflexible, restrictive workplace. "No one works well under a microscope," writes Heaslip. "Micromanagement and rigid rules, policies, and deadlines can backfire, making employees feel like cogs in a machine rather than people. Consider how you can create a more flexible work environment to enable your team members to thrive under the circumstances that work best for them. A work-from-home policy or flexible work hours can help employees best schedule their time to avoid burnout. Avoid the types of expectations that can cause people to feel stressed or uptight."
Sources: What Are the Top Causes of Employee Burnout? (uschamber.com)
Burnout and stress are everywhere (apa.org)
Everyone makes mistakes. When it happens to you, Lawyers Mutual has your back. For nearly half a century, Lawyers Mutual has been the smart choice for professional liability coverage for North Carolina attorneys. We cover the state from Murphy to Manteo. We insure large firms, solo practitioners and everyone in between. We help new lawyers enter the profession with confidence, and we help keep seasoned veterans safe and successful. The numbers speak for themselves. Lawyers Mutual has been in business since 1977, making us the only insurance carrier to provide continuous protection over that period. Today we insure more than 8000 lawyers in North Carolina. Most of them will stick with us until they retire. Why? Because they know we are here for them today and will be here tomorrow, bringing protection and peace of mind in turbulent times. Visit our website, give us a call, or ask a colleague why Lawyers Mutual is the smart choice for liability coverage.