Attorney and Counselor at Law: Why the Second Half of Our Title is More Important Than the First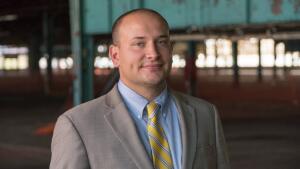 I've only been practicing law for three months.  And I'll admit it: strategically, I try and keep that part quiet. 
I mean, who wants an airplane pilot straight out of aviation school?  Naturally, I see that point of a view, but experience is a challenging obstacle to overcome.  At times, my explanation to a potential client that I will confer with other attorneys and make myself competent to pursue the matter isn't enough to gain their trust.  My lack of experience scares them away.
Surprisingly, however, the biggest part of being a lawyer so far hasn't been the skill of lawyering.  What I have found to be a more crucial skill is the ability to be a superior counselor at law.
Yes, Rule 2.1 provides lawyers the opportunity to be an advisor and render something greater than experience and mastering the law can ever deliver. 
A defendant who is charged with murder and finds out they're not guilty can bring the biggest of smiles and relief.  But it amazes me what the skill of counseling and offering societal advice has done for my clients. 
For instance, I had a 16 year-old pregnant girl in my office recently with her 18 year-old boyfriend. Unsurprisingly, that topic quickly took center stage. I rendered candid advice for all of just five minutes.  You could sense in the air the responsibility they were suddenly feeling, and how much change is going to come to their life.  As our session ended, the 18 year-old went from introducing himself with his head down to shaking my hand firmly and looking me in the eye when he left. 
Car accidents, speeding tickets, marijuana possession, slip and falls – all are cases I have taken so far.  Although these clients have come to me for legal help, what I find very early is that what they really want is someone to talk to.  They want someone to listen to them.  They want someone to be able to see through their words and expressions and really offer them advice that goes beyond a legal matter. 
Luckily, I believe that counseling is one of my greatest skills, and I have taken the role of being a counselor seriously. 
For example, I  talked with a client on the phone for five minutes a couple weeks ago.  She stopped me at the end of the conversation and said, "Thank you for sounding like you were so concerned with my case, you sound like you really care."  I paused for a second after I heard her say that.  I realized, based on that comment, that she has spoken to other attorneys and they hadn't counseled her as well as I just did. 
Three months on the block, but right then I realized that the most experienced lawyer won't always get the client.  The one who listens and understands the client and makes them feel good can make up for their lack of experience and win anybody's business.
Most attorneys probably sense that need for counseling their clients.  Yes, legal problems are why they are there. But more often than not, there is likely something bigger going on.  Being in trouble with the law usually indicates that.
Even if they aren't in trouble, people come up to me all the time and talk about a "potential case."  Right away, you should be able to tell that they don't really have a case. What they really want is to just talk to someone.  They just want someone to hear them out and give them some advice and compassion.  As an attorney in that short conversation, you have the ability to change their outlook and attitude.
It's amazing the position we are in.  Society really is submissive when listening to an attorney. Being in that position has given me an even greater opportunity to make a lasting impression and positive impact on someone's life.
If you can help someone with their life, and the law, you're going to have that client forever.  You better believe they're going to tell their friends and family how great you are too.  Timothy Pavone, Attorney and Counselor at Law, a title I look forward to wearing for a long time.
For more information about Timothy Pavone and his practice, please visit his website here.