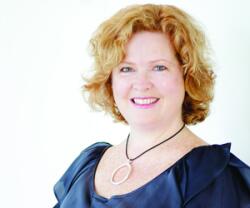 As an insurance company with a long history in North Carolina, we often tout our founding and our history with North Carolina lawyers.  As an example of honoring our heritage, in 2015, we celebrated the 30th anniversary of John Hester's employment as a Lawyers Mutual claims attorney. One of the very earliest employees, John was around when there were two claims attorneys and they shared a desk and a rotary telephone. At that time, the concept of a company owned by lawyers for lawyers was new, some would even say visionary. John traveled across the country and helped other newly formed Bar-related insurance companies with guidance on starting a claims department.
Lawyers Mutual was forward thinking in the 1970's and we continue to be, reaching into the future to forecast the trends that will impact the company, our insureds and the profession.
As the practice of law is changing, we are responding — partnering with innovators in the profession to provide our insureds with valuable tools. We are asking, what will the practice of law look like in 5, 10, or 20 years? One area of interest — to Lawyers Mutual and the profession in general — is lawyer transitions. Slower hiring trends in law firms, coupled with new lawyers from an entrepreneurial generation, has given rise to a new law office model. 
Baby boomers are thinking about their transition out of full-time careers. With succession planning, a strategic transition from established attorneys to the next generation occurs. Planned transitions allow the law practice to move forward and provide the benefit of mentoring for young lawyers. A new business model of selling law practices is gaining traction in North Carolina and nationally. At Lawyers Mutual, we are working with our founding members, and newest members, to educate and ease the transition process. We author articles, speak on succession planning and assist our insured firms with their transition plans.
We are dedicated to forward thinking, helping our insureds and our community of lawyers navigate the landscape. 
We invite you to join in the discussion. Join us at one of our community programs or #FutureLaw.